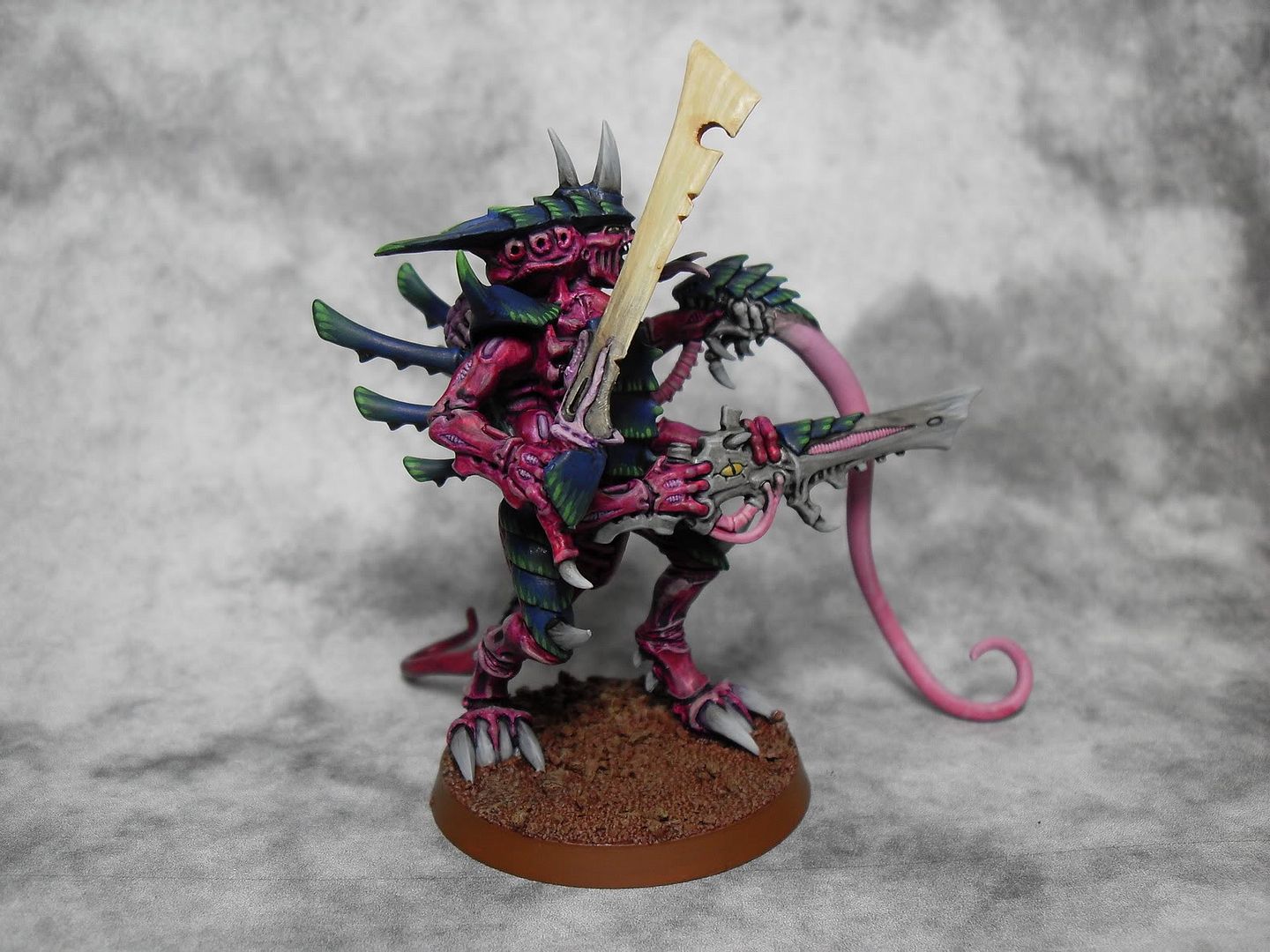 Well here it is the first Prime, I have really enjoyed scratch building this little fella and painting him.
I will be starting work on the second one when I get back from my Holiday, the second prime will be of a simmilar design and will use the last of the odds and ends left from my Trygon kit.
I think that a different style Lashwhip and Bonesword are in order too, I will be working on this in about 2 weeks time upon my return.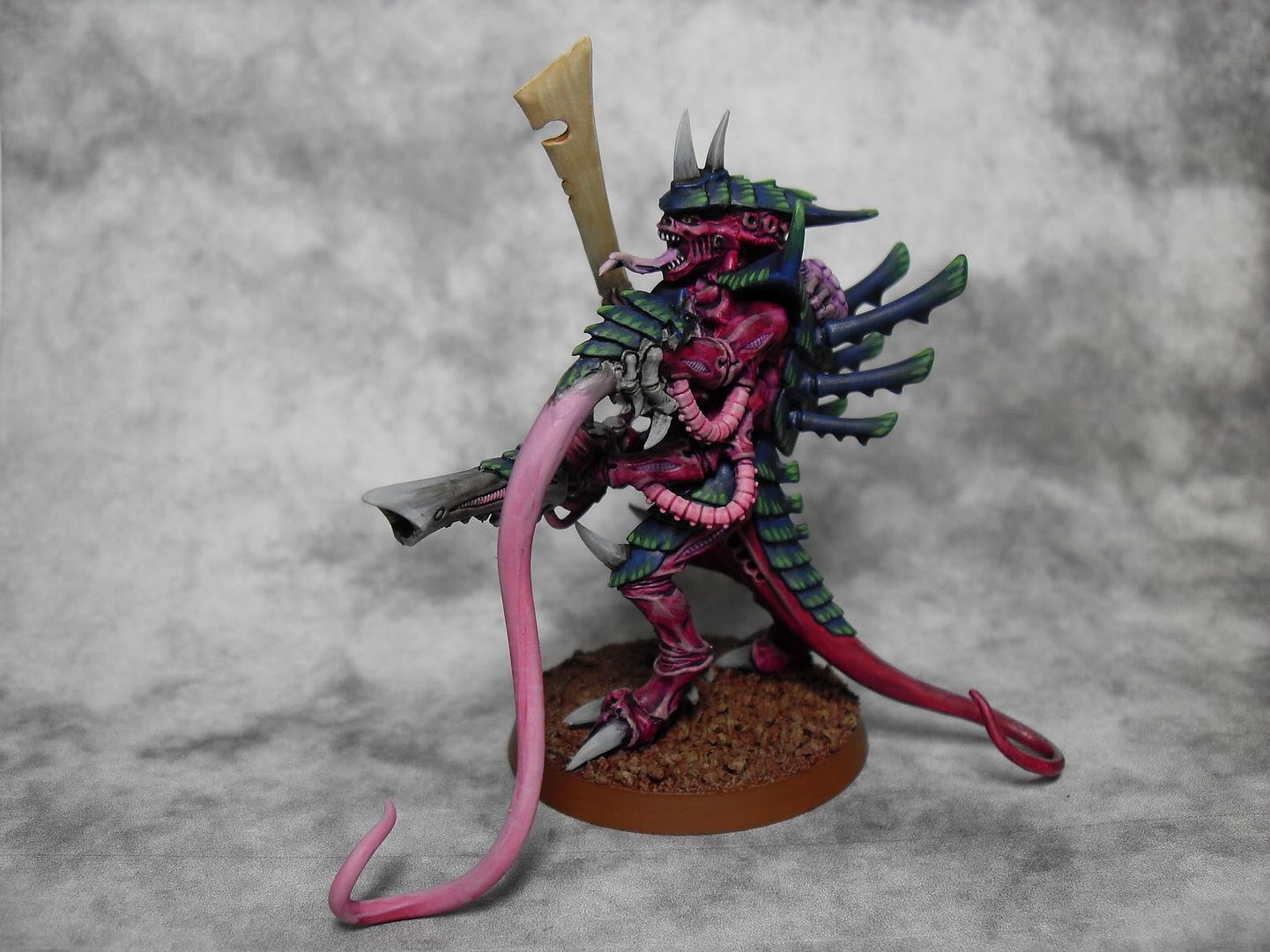 I have packed the latest 3 Horus Heresy books with me so I have some cool reading materiel whilst im sipping a nice cold beer by the pool, anyways I shall see ya all soon.