Hello again folks, sorry for the delay in posting but real life has been getting in the way a bit.
Still I have managed to get some more done on the Tyranid Prime I have completed the Greenstuff work on the body and legs and have sculpted a nice big Brain for him!
The head is made from a Warrior crest and a Genestealer face with some Greenstuff Brainz,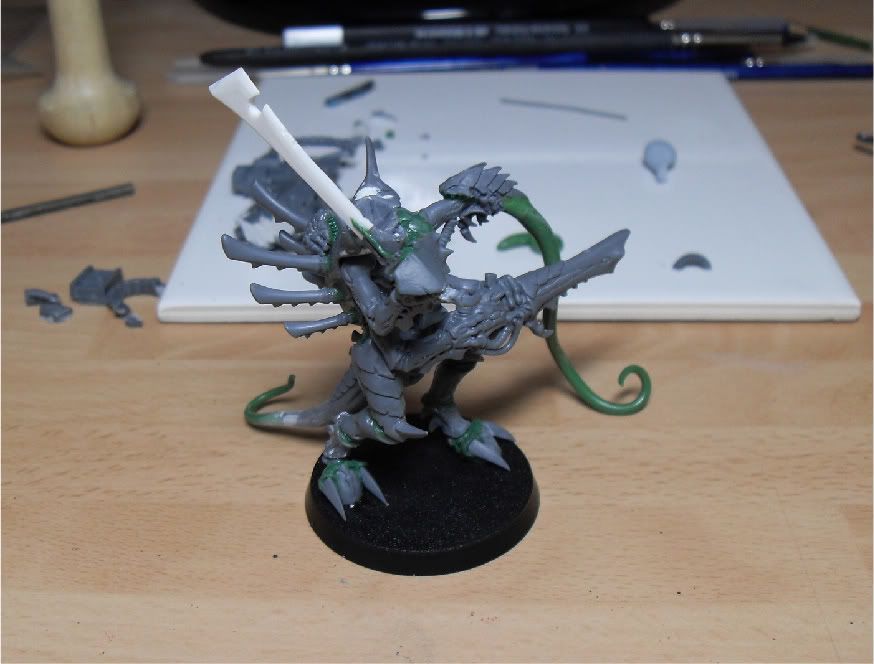 I followed this excellent tutorial from
Hydra
on how to make Boneswords and lashwhips, I actually used the lash whip idea to make the tail more interesting.
All I have left to do now is join the body and head with a suitable neck and its ready for paint.
I have started on the second Prime now I have the idea straightened out with this little fella.
Stay tuned for the painted version coming soon.