Well here it is people the first fully painted model on the blog!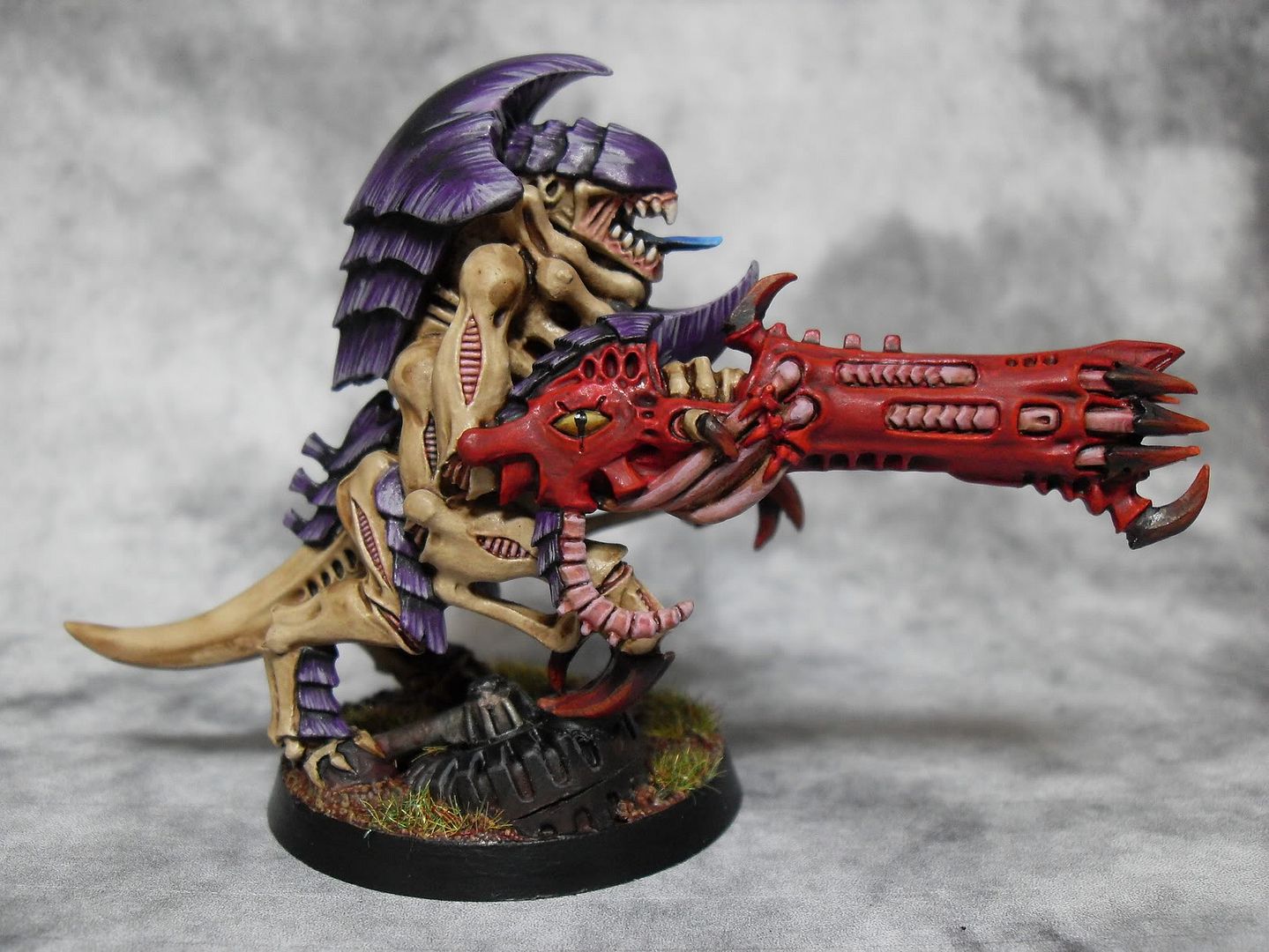 Sandy the customer sent me some pictures of the Hive fleet Leviathan to copy the scheme from, I am really pleased with how its come out.
Personally I think the change from white to bone coloured "skin" helps to tie the colours together better.
This has been the first model I have painted for ages and it's been a blast, just got another two to do now I have the colours finalised.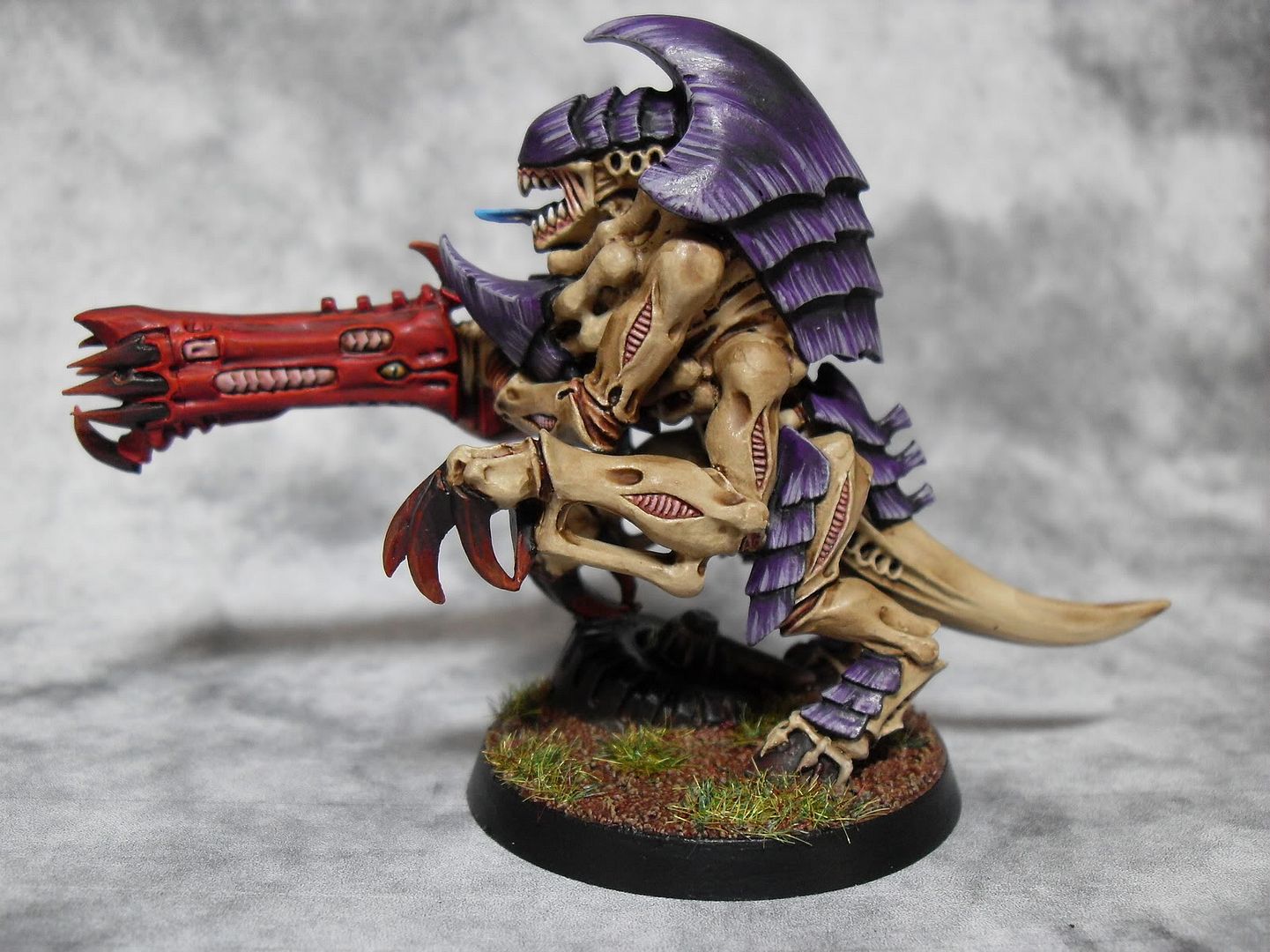 For those of you interested the colours used are as follows:
SKIN - 1/1 Dheneb Stone/Bleached Bone washed with a 3/2 Gryphonne Sepia/Devlan Mud (aka Nid wash!)
GUN - 1/1 Mechrite Red/Scab Red washed with Nid wash and highlighted Blood Red.
CARAPACE - 1/1 Hormagaunt Purple/Chaos Black feathered with Liche Purple, 1/1Liche Purple/Fortress Grey, Fortress Grey.
Baal Red wash was used to pick out the ribbed areas and his mouth.
I hope you like it and I'd love to hear your comments!