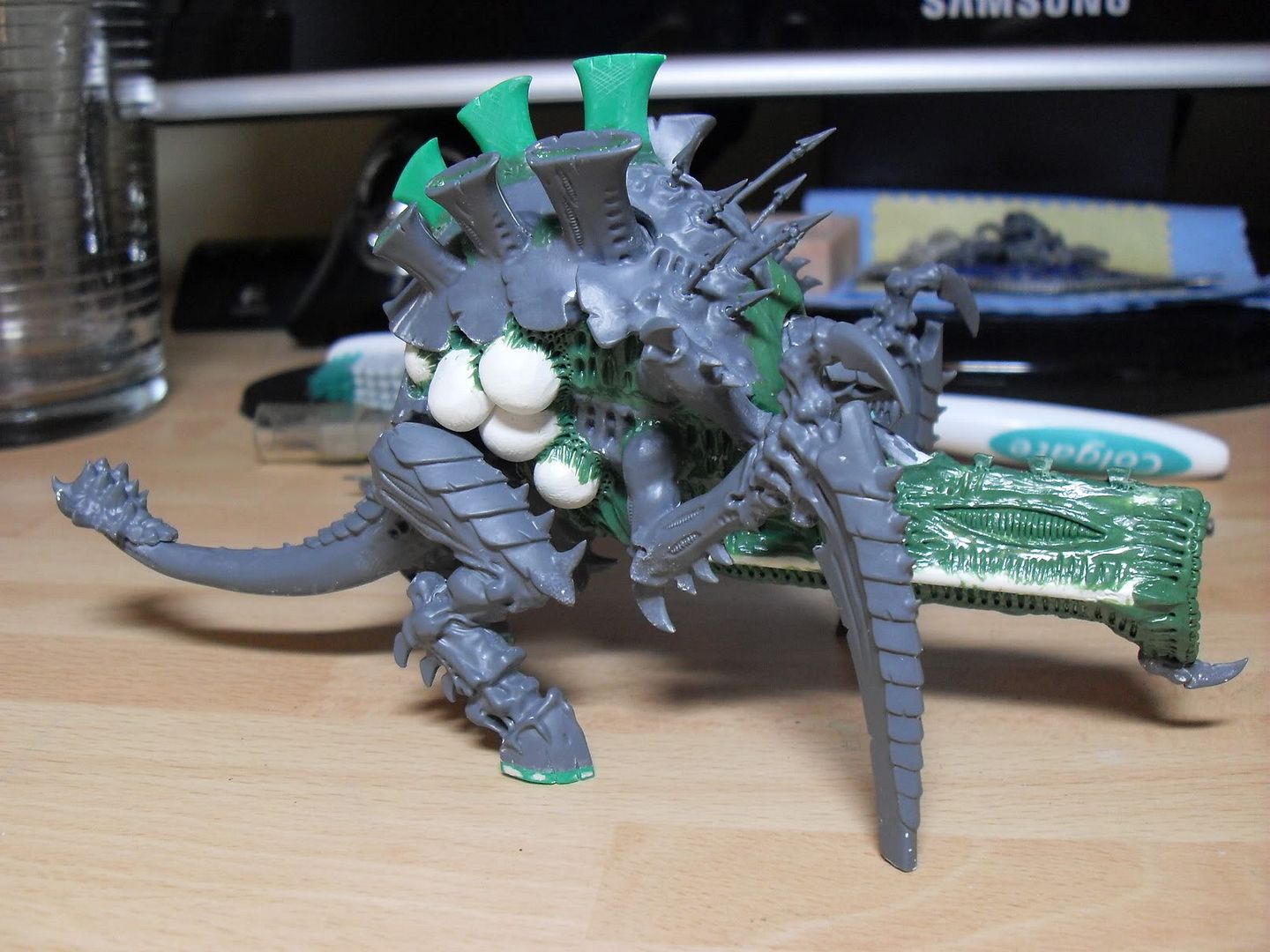 Hi Munky fans,
As you can see I have completed 99% of the sculpting and modelling on the T-fex, I'm just waiting on some ideas from the client as to the base and what he wants on it.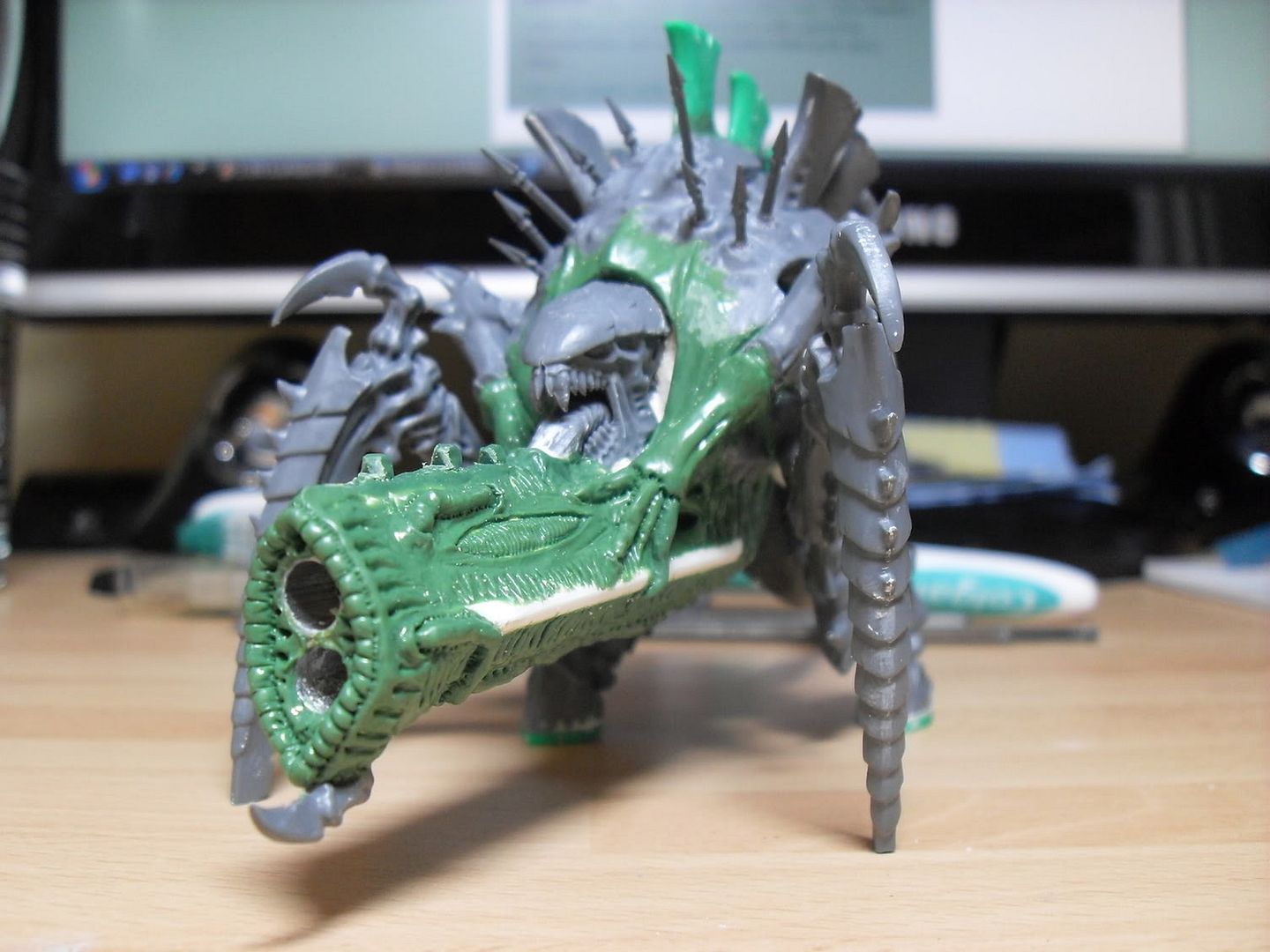 I am going to wait until the model is primered before I decide on what to do with the openings on the guns, that will allow me to see the model as a whole much easier.
This has been a tiring sculpt but I have learn't loads of new tricks whilst doing it and I reckon the next one will be much faster.
In other news I have made my fist RTV silicon mould and it will be ready to test on Sunday afternoon, fingers crossed it will work and I can start to produce my own parts like Boneswords etc!
Stay tuned and your comments are eagerly awaited!
Munky